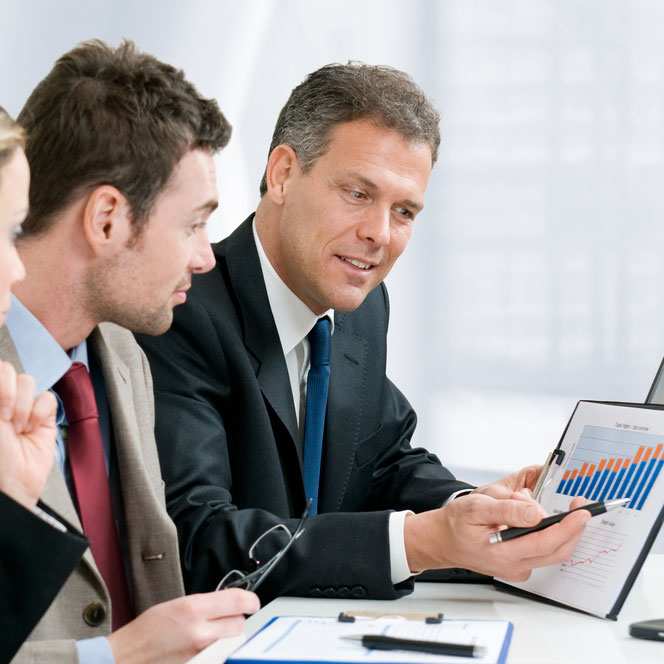 This Master Class is designed for National and Key Account sales people who are responsible for winning, developing and keeping high value customers.
Winning and retaining 'major/key accounts' has to be one of the most pressing priorities for any forward thinking business. In this Master Class, sales people learn how to manage and develop the potential of key accounts, and so have a measurable impact on future profitability. The 'Key Account Management' Master Class is aimed particularly at sales people responsible for the 20% of customers who provide 80% of your sales turnover, and covers all the essential planning and preparation stages of key account management.
The decision-making process at Board, Departmental and Purchasing level is analysed, and successful strategic sales techniques are highlighted that deal with all three levels. Finally, delegates will develop a better understanding of strategic purchasing techniques and therefore how their own sales strategy and tactics should be adapted to not only win, but also then keep these high value customers.
Master Class Objectives
To win, develop and retain high value Major/Key Accounts
To maximise your company's professional profile with Major/Key Accounts
To gain a better understanding of how key accounts 'position' suppliers and how this impacts on your own sales strategy
To develop and enhance long term relationships with Major/Key Accounts
To develop appropriate consultative selling techniques for the 'Decision Making Unit' (DMU) that helps to penetrate both existing and new Major/Key Accounts
Delegates will learn
What makes major sales (key accounts) different from their smaller counterparts
How to get inside the decision making unit
How buyers position suppliers and why
How to create a selling gap
How to improve the customers' perception of your company
How to identify the key decision makers and influencers
How to develop a relationship marketing strategy
How to determine sales tactics and a selling style for maximum profit
How to develop a key account action plan