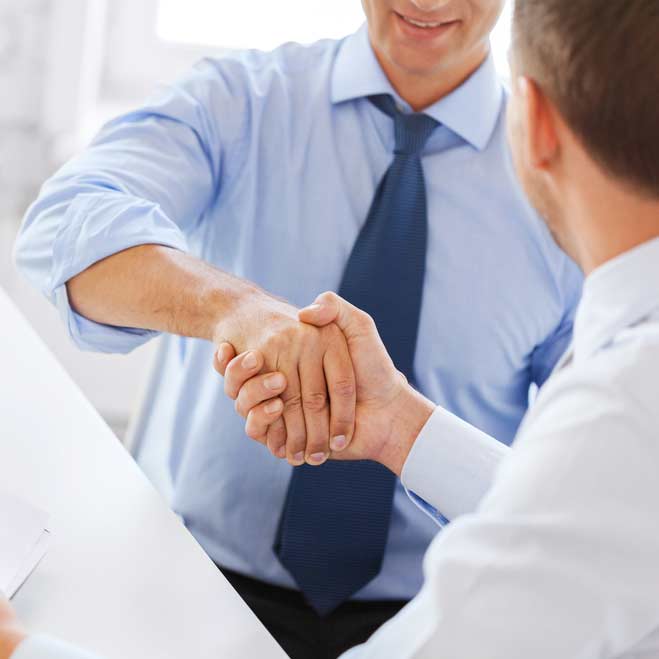 This Master Class is for sales directors, sales managers and personnel managers who are responsible for interviewing and appointing sales people, and want to minimise the risk of getting it wrong.
The 'Recruiting People Who Can Sell' Master Class shows delegates how to re-stack the recruitment odds in their favour, how to attract a better class of candidate though quality advertisements that sell.
How to screen the candidates to a first interview short list, how to interview them, what questions to ask and dealing with programmed responses and professional interviewees.
We offer a solution to one of businesses biggest sales problems. The incredibly high cost of getting it wrong, according to the Institute of personnel and development as high as £12,500 per employee.
As a result of this, many companies tolerate the unsuitable because they fear that in trying to find, take on and train new sales people they might come up with someone worse. These 'unsuitables' are allowed to influence, disrupt and deter these companies from their long-term strategies and growth.
Master Class Objectives
How to pick winners and avoid losers
How to identify selection criteria
How to structure a quality recruitment process
Delegates will learn
How to determine starting points and selection criteria
How to define the job specification and person profile
How to advertise – the do's and don'ts
First interviews – procedure
How to use intelligence tests and references
Psychometric profiling – taking the BIG risk away
The things you MUST table during the second interview
How to construct the first day welcome
How to fill sudden holes