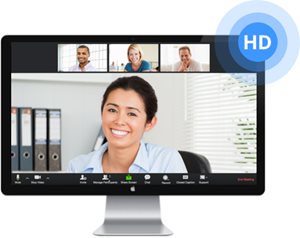 This 3-hour 'live & online virtual training session is designed for both new and experienced external or internal salespeople, selling either products or services and who are responsible for winning new business from new and existing accounts.
It covers all the 'key' selling tools (essential in today's tough new world of selling) needed to launch a new salesperson on the road to success and help to 'refresh' and 'refocus' experienced sales people to lift themselves back up to target. There is also a focus on 'virtual selling' – replicating the experience of many sellers who interact with customers via video conference or telephone.
This virtual interactive training session focuses on the activities that really matter – how to work smart, rather than just hard! The highly participative content demonstrates modern-day sales strategies that can be applied face to face, virtually or over the telephone in a definable, structured way.
Selling- 'Live & Online' inspires people and generates an immediate improvement in productivity and results!
Master Class Objectives
To double the sales with half as much work
To gain an in-depth understanding of the 'sales process' and structure of selling whether that be face to face, virtually or over the telephone
To differentiate the sales proposition and sell against competition
To gain the desire and self-belief needed to succeed in today's tough new world.
Delegates will learn
The psychology of selling and why people buy
The personal qualities of a professional salesperson
The importance of a 'Positive Mental Attitude' – The impact on sales performance & effectiveness
Effective questioning skills to identify customer needs & objectives
Selling benefits not features (FAB Model)
How to handle objections and how to sell 'The Difference'