Preview Mornings are designed exclusively for Directors and Managers of Cumbrian based businesses who are responsible for the Sales, Supply Chain, HR and Training functions within their business and who require TANGIBLE RESULTS from any external training and development investment made in their respective team.
Are you ready to take advantage of the huge investments planned for Cumbria? Are the projects below a massive opportunity or perhaps a threat to your business?  Are your sales and purchasing teams ready to play their part? Look at the planned work and major projects ahead of you in Cumbria: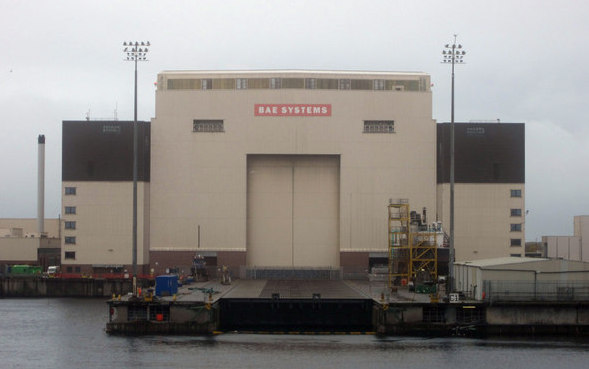 National Grid NW Coast 400Kv Connections Project
Nugen Toshiba – Moor Side AP1000 Nuclear Generating Station
Sellafield Decommissioning
BAE Systems Successor and Astute Submarine programmes
BAE Systems site improvements
GSK Bio-pharm investments Ulverston
There is regular debate in Cumbria around the subject of skills shortages, supply chain capacity, difficulty in getting access to major investment opportunities and retaining key staff.
By investing just over 4 hours of your time, Xel Training & Development (XEL) and Supply Chain Cumbria (SCC) will demonstrate the latest thinking, tools and training techniques that are making a real difference to businesses of all sizes across all industry sectors and that could significantly improve the performance of your own Sales and Purchasing teams to overcome the challenges highlighted above. We will demonstrate to you how developing sales, customer service and procurement & supply chain people to 'excel' in their chosen profession has developed, how it has become more scientific and what skills, techniques and tools are needed to become highly motivated, effective, efficient, professional and above all else, successful.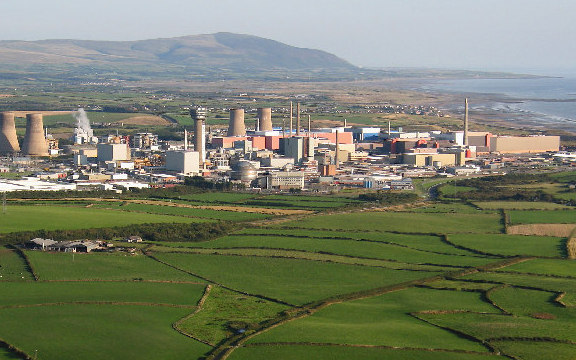 We will present ways to unlock and enhance the skills of your team, with practical techniques, ideas and strategies that you can take away and implement the very next day and that will have an immediate and positive impact on the profitability of your business! As well as taking away ideas to implement the very next day, a Preview Morning will also help you to eliminate the risks and costs associated with selecting the wrong training partner to work with in the future by giving you the opportunity to check out the philosophy behind the training being offered by XEL & SCC and to assess the style and calibre of the Training Directors themselves to ensure a 'cultural fit' with your business and your people.
We will also share with you the dates and venues of the open courses that we have planned for Cumbria running at venues that are in close proximity to your own business therefore helping to keep traveling time and costs to a minimum.
We are running three Preview Morning events throughout February to April 2015 where we will deliver a sample from the following Topics:
Session One: 24th February 2015: SALES FOCUS
Selling – The Essentials for Success – Designed for both external and internal salespeople selling either products or services
Negotiating & Closing – Designed for Salespeople, Sales Managers and Key Account Managers involved in negotiating WIN-WIN outcomes
Key Account Management – Designed for National and Key Account Managers who are responsible for Winning, Developing and Retaining 'high value' customers.
Customer Service Excellence – Designed for people who need to improve their interpersonal and communication skills with customers and generally improve their overall level of commercial awareness.
We will also discuss specialist recruitment support that is available from XEL designed to help you recruit the 'right' people for the 'right' roles. Recruitment support includes improving the selection process used for new recruits joining the business and/or when restructuring the existing team.
Session Two: 24th March 2015: PROCUREMENT & SUPPLY CHAIN FOCUS
Purchasing Fundamentals
Sourcing
Negotiating with Suppliers
Supplier Relationship Management
Session Three: 21st April 2015: COMBINED SALES & PROCUREMENT FOCUS
Using a Supply/Sales Positioning Matrix
Advanced Negotiation
Customer Service – Mapping the Customer Journey
How Major Sales Differ from Smaller Sales – Understanding the Decision Making Unit (DMU)
Your investment at a Preview Morning is only £95.00 + VAT for the first place booked and £75.00 + VAT for any additional places booked. This fee is fully refundable when you book any training (i.e. three open course places or one in-company programme) within three months of attending the Preview Morning event. Every attendee will receive refreshments on arrival and mid-morning, buffet lunch and samples of the course content from the training topics presented to take away in a personal ring binder for future reference. Attendees will also have the chance to win over £1000 worth of FREE training on the day of each event and you will also receive one FREE "Hunter-Farmer Selling Styles Report" which is valued at £155 + VAT.
The Venue for each event is; The Rheged Centre, Redhills, Penrith, CA11 0DQ meeting at 8.00am for teas/coffees ready for an 8.30am start. There will be a break mid-morning and each session will finish at 1.00pm when a buffet lunch will be served.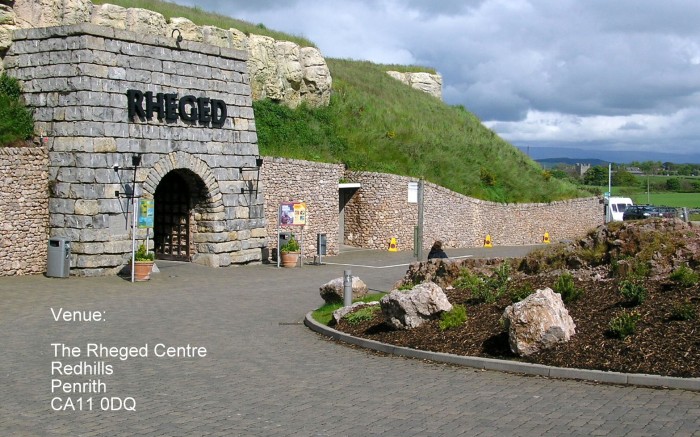 XEL & SCC have a proven track record for giving customers the right tools to address key people/business issues resulting in:
Improved individual and team effectiveness
Improved staff motivation and retention levels
Increased market share
Increased sales revenue and business profitability
Increased sales revenue, cost performance and business profitability
Book on one of our forthcoming Preview Mornings and see for yourself how XEL & SCC can significantly improve the performance of your Sales and Purchasing teams giving you the results highlighted above.
Simply click here and complete the form to ensure your place/s on the date of your choice. Alternatively, call 01772 611115 or 01539 824715 and book your place with one of our customer service team members.
Places are strictly limited and allocated on a "first-come, first served" basis so book NOW to avoid any disappointment.
Remember…doing nothing is not an option!
What delegates from businesses within Cumbria say about our training:
"The Master Class was extremely useful for my line of work because it provided me with a lot of new ideas to help me improve my way of working"
DW – Bender UK Ltd Ulverston
"The training was extremely useful because it opened my eyes to how crucial this element of the sales cycle is. I feel significantly more confident now in making cold calls with a view to winning appointments"
MW – Bender UK Ltd Ulverston
"The training was extremely useful because it was very tailored to our team and gave us lots of new ideas and ways to work smarter"
JS – Oxley Developments Ltd Barrow-in-Furness
"The training session was very useful because it has given me many new ideas to implement. The trainer has given me a number of very useful negotiation techniques and ideas on closing. I very much look forward to implementing them and feeling more confident"
AM – Wm Armstrong Group Carlisle
"The Master Class was extremely useful because it has given me many new ideas to implement and has given me a sound base on which to understand and liaise with my customers"
JL – Oil States Ltd Barrow
"It was a real pleasure to attend Monday's in-house 'Awesome Customer Service' training session. I came away with a real enthusiasm to make improvements and am looking forward to the next one! I've spoken to several other attendees of both Monday's and the following 2 group sessions and have received unanimous endorsement of the above comments. I'm glad that we committed to training 36 people from all levels and across all functions because I am sure we now have the critical mass of 'believers' who can help with the general improvement process. I have already used material from Monday in several improvement discussions and I am sure this will continue. Once again, well done and our expectations are high for the next session!
PC – Oxley Developments Ltd Barrow-in-Furness