If you are going to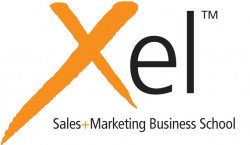 invest money and time into this programme, you will be doing so in the expectation of a benefit in the future. The expected future Return on Investment (ROI) will therefore consist of the following:
To improve your academic standing and help you to distinguish and differentiate yourself from other students/graduates in the job market
To gain a competitive advantage over other students when applying for a job in one of the most rewarding careers you can ever be involved in
To improve your career and earnings potential throughout life
To gain the practical skills that employers are searching for
To improve your knowledge of Sales & Marketing to reflect today's global business climate
To improve your knowledge and skills that you need for a successful career in a highly competitive business environment
To improve your self-confidence which will help to carry you through life
To become a 'well-rounded' individual and achieve the success that you desire
Your investment for the Three-Day Programme is at a 'student' rate of only £395 + VAT (normally £1,275 + VAT).
Your investment for the Five-Day Programme is at a 'student' rate of only £595 + VAT (normally £2,125 + VAT).
The delegate fees above include refreshments each day (lunch not included), course notes/binders and programme certificate. For this investment, you will also benefit from:
World class tutors who not only understand the subjects but who are also sales people running their own successful consultancy businesses
Personal coaching to bring out the best in you
Small study groups (maximum of 15 people) to help you understand all aspects of the subject
Access to our Career Advice Service, including referrals to CV advice, recruitment and interview guidance/coaching
Free personality assessment report showing your 'natural' selling style and advice about your 'ideal' sales role (new business development, account management, retail, customer service, etc
'Life-long' discounts. When employed, you will have access to additional Xel Training & Development workshops (Master Classes) at discounted rates* to tackle difficult areas, and provide increased insight into the subject area
*15% reduction off any Xel Training & Development open course (Master class) subject at any time following successful completion of the five-day programme.
To reserve your place(s), please email your contact details (full name, telephone number, email address) to info@xeltraining.com and enter 'Business School Application – Summer Intake' in the subject line or call 01772 611115 or 020 7100 1331 and speak to one of our programme advisors.
Click here for Terms & Conditions of booking,