Coaching Skills for Managers
Course Description
This Master Class is designed for managers, executives, team leaders and anybody wishing to create a supportive environment and coach their team more effectively.
Coaching is one of the most effective methods of enhancing performance. It involves deliberate and specific activities that are designed to help people develop their skills by learning on the job. A good coach leads highly productive teams who are keen to learn new skills and as a result significantly increase the cost effectiveness and efficiency of their department and organisation.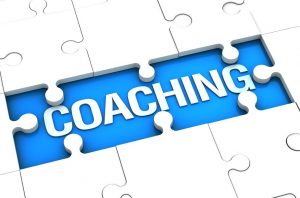 This Coaching Skills Master Class provides guidance on the planning and delivery of coaching and its application and effectiveness within a variety of workplace environments. Delegates will benefit from practice and feedback that is geared to develop skills and build confidence in a supportive environment.
Book This Course
Master Class Objectives
To develop a coaching style which meets individual and business needs
To determine barriers to learning and how to overcome them
To give effective feedback in a way that encourages positive change
To understand the differences between a manager and a coach
To recognise the power of coaching as a motivational technique
To establish an action plan for positive change
Book This Course
Delegates Will Learn
The managers' role as a coach – Reviewing our role
The definition of a coach
The qualities of an effective coach
How to identify individual learning styles
The differences in coaching and leadership styles
How to identify and deal with barriers to learning
How to structure the coaching session
How to set goals and objectives
How to apply different coaching models
How to give feedback – positive or negative
How to conduct effective performance reviews
How to develop a coaching plan that works
Book This Course
Book a Course
If you'd like to book this course or require further information please call
+44 (0)1772 611 115
or
+44 (0)20 7100 1331
and speak to one of our course advisors who will be happy to help. Alternatively, fill out the 'book a course' form below and we'll be in touch.