Course Description
This Master Class is aimed at those people who wish to better manage the pressures they face at work and also for managers who have responsibility to help staff recognise and cope with increasing levels of individual stress.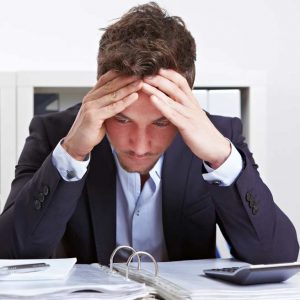 Our working environments are becoming faster and more demanding than ever before and will probably continue to do so in the future. This practical course is designed to help participants to better understand, manage, and prevent stress, allowing them to find solutions, use the tools available, perform at their own optimum level and to enjoy their work and life that much more.
Book This Course
Master Class Objectives
To provide delegates with a complete understanding of the causes of stress
To identify the type and level of stress which they may be experiencing
To develop a positive mental attitude to protect themselves against negativity
Recognise stress in others and help them manage it more effectively
Book This Course
Delegates Will Learn
What is stress and why does it happen
The signs, symptoms and causes of stress
How to recognise unusual work-based triggers of stress
How to break the vicious cycle of stressful thinking
The vital link between our beliefs, perceptions and our experience of stress
Strategies for managing and combating stress
How to relax and refresh your mind and body thinking positively and proactively
Learning how to relax and recharge, anywhere, anytime
How to use practical tools to prevent stress
Methods to prevent anger and conflict escalating in relationships
How to take the stress out of working with difficult people
Book This Course
Book a Course
If you'd like to book this course or require further information please call
+44 (0)1772 611 115
or
+44 (0)20 7100 1331
and speak to one of our course advisors who will be happy to help. Alternatively, fill out the 'book a course' form below and we'll be in touch.