The Senior Management Programme
Course Description
(Three day programme – each day conducted approximately 8 weeks apart).
The programme is designed for area, regional or national sales & marketing managers and directors who have to get the best out of their sales people and keep the team at peak performance all of the time, and who require a practical understanding of marketing and would like to get more out of their marketing budget.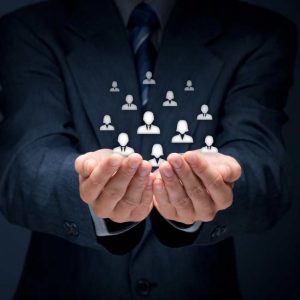 This powerful programme enables sales and marketing managers and directors to gain a thorough understanding of how to release their own potential and the potential of others.
The programme assesses approaches to team management and introduces new concepts to develop the performance of the team.
Delegates explore their own management and leadership style and identify areas for development. They will learn a range of key skills essential for getting the very best out of sales people in today's business environment.
The programme also provides delegates with a tool kit of practical, easy to implement, proven marketing methods and strategies to increase sales and margins. This is marketing for the real world. Whether your company offers products, subcontract work or a service, the information is fully relevant to all these situations.
Book This Course
Master Class Objectives
To fully understand the dynamics of team management
To build successful teams through collective and collaborative team working
To increase the productivity and obtain maximum results from the team
To keep the sales team at peak performance – all of the time
To achieve long term business growth
To make your marketing budget work twice as hard
Book This Course
Delegates Will Learn
What World Class Performance looks and feels like
What makes an Effective Team and the stages of Team Development
Attitude Vs Aptitude and the impact on Team Performance
How to recognise different behavioural characteristics of the team and how to play to each person's strengths
To understand the values & opinions of others to aid group decision making
Effective individual and team motivation
How to determine Management Policies and Leadership Styles for Maximum Profit
How to interpret their own management/leadership style and how it effects the team
How to coach people on the job and apply effective feedback
What makes successful communication and the characteristics of an excellent communicator
How to work ON the business and not IN the business
Understanding the Marketing Concept
How to conduct an Essential Marketing Audit
How to develop a Strategic Business Plan for sales Growth
How to assess what the competition is doing
The upsides and downsides of Increasing Market Share
How to improve Customer Retention rates & Adopting a Relationship Marketing Strategy
How to use Strategic Alliances for Rapid Growth
Book This Course
Book a Course
If you'd like to book this course or require further information please call
+44 (0)1772 611 115
or
+44 (0)20 7100 1331
and speak to one of our course advisors who will be happy to help. Alternatively, fill out the 'book a course' form below and we'll be in touch.