Performance Psychology for Sales Success
Course Description
This Master Class (delivered as two, half-day 'live & online' virtual training sessions – see dates below) is designed for experienced field salespeople, internal tele-sales people, key account managers, sales managers and directors. This Master Class is not about presenting features and benefits or handling objections – delegates who attend this Master Class should have already developed the core skills of selling and negotiating. This Master Class is all about giving people the performance 'edge', the mental keys to unlock their true sales potential by introducing them to tried and tested "mental game" principles developed over years in the sports arena.
"Sport Psychology and Mental Game Secrets to Boost Sales Performance"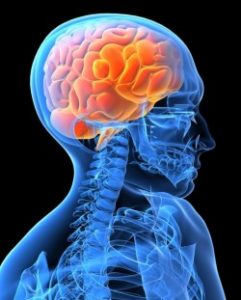 Mastering 'performance psychology' is what separates true champions from average players. These are the inner skills that help to keep you focussed, help you perform when the pressure is on and give you control over the greatest asset that you have i.e. Your Mind in order to bring real success.
Through the use of interactive role-play techniques, syndicate & individual exercises, delegates on the 'Performance Psychology for Sales Success' Master Class will learn mental skills used by top athletes and sportspeople that will enable them to take their selling to the next level, bringing significant success for themselves and their company.
Book This Course
Master Class Objectives
To increase sales performance and results by gaining control over the mind
To gain a greater understanding of the psychological drivers of successful sales behaviour
To break through self-limiting barriers and beliefs affecting sales performance
To help define and achieve both business and personal goals
To gain a competitive 'edge' by using sports performance psychology principles
Book This Course
Delegates Will Learn
How the mind works
How to develop powerful success beliefs
How to use visualisation and mental rehearsal techniques
The difference between Intrinsic and Extrinsic Motivation
To understand the link between Winning and a Positive Self-Image
How to create and stay focussed on goals
Why we ALL get nervous at some point
Ways of dealing with anxiety and nerves
How to recognise stress and develop coping mechanisms
How to use powerful focus and concentration techniques
How to Stay in the ZONE and sell with confidence
The difference between power of process goals & outcome thoughts
How to deal with setbacks and develop powerful confidence strategies that keep you going
How to attain 'Performance Excellence'
How to use the power of self-belief to break through barriers
Book This Course
Book a Course
If you'd like to book this course or require further information please call
+44 (0)1772 611 115
or
+44 (0)20 7100 1331
and speak to one of our course advisors who will be happy to help. Alternatively, fill out the 'book a course' form below and we'll be in touch.