Personal Organisation and Time Management
Course Description
This Master Class is aimed at anyone at any level within the organisation who wish to gain control of their working life in an environment of ever increasing demands and pressures.
'Effective' personal organisation and time management skills are at the top of the personal development tool kit and are essential for coping with the increasing pressures and individual stress levels of modern life.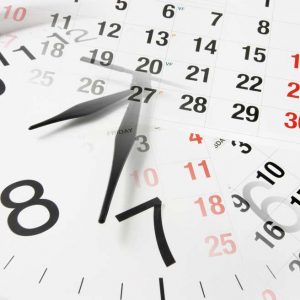 Our working environments are becoming more and more demanding and will probably continue to do so in the future. This Master Class is therefore designed to help delegates plan and manage their time more effectively and generally work more efficiently to help reduce and prevent personal stress levels. It is designed to relate effective personal organisation to the achievement of business objectives, key tasks and jobs. Consideration is given to time management issues, personal effectiveness and self assessment.
Delegates will be introduced to the concept of urgent versus important, learn how to deal with interruptions and develop a personal time management action plan to implement when returning to the work place.
Book This Course
Master Class Objectives
To develop and maintain a level of personal organisation which is vital in the achievement of internal & external 'customer satisfaction'
To improve individual effectiveness & efficiency
To raise collective 'productivity'
To reduce personal 'stress' – the root cause of a high level of absenteeism
Book This Course
Delegates Will Learn
The core concepts of 'quality' and how they apply in every aspect of administration
To identify and address those areas which have an adverse effect on effectiveness and efficiency
How to set up effective systems manual & electronic
How to effectively plan and set priorities
How to deal with procrastination
How to take the stress out of deadlines
How to set up their own time management system
How to prioritise tasks and set clear SMART goals
The difference between efficiency and effectiveness
How to delegate more easily and effectively
How to manage interruptions and handle disruptions
How to organise and conduct an efficient and effective meeting
Book This Course
Book a Course
If you'd like to book this course or require further information please call
+44 (0)1772 611 115
or
+44 (0)20 7100 1331
and speak to one of our course advisors who will be happy to help. Alternatively, fill out the 'book a course' form below and we'll be in touch.