Xel Training & Development provides specialist recruitment support helping customers recruit the 'right' people for the 'right' roles. This support helps improve the selection process used for new recruits joining the business and/or when restructuring the existing team.
Finding the 'RIGHT' people is very difficult and very costly if you get it wrong. According to the Chartered Institute of Personnel and Development, the average cost of recruiting the wrong person in the UK is circa £12,000 per employee; straight off the bottom line of your business.
The key components for 'long term effective performance' are character (values, maturity, beliefs), aptitude and temperament (behaviours) so it is vitally important that these areas are thoroughly investigated when recruiting for new team members.
Xel's specialist recruitment support service provides specific recruitment tools and a level of expertise that helps to thoroughly investigate all of these areas therefore significantly reducing the risk of selecting the wrong people.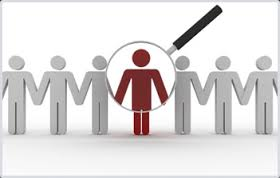 This specialist support includes key areas such as:
Conducting Final (Behavioural & Competency Based) Interviews of short listed candidates
Writing Job Descriptions and Job Advertisements
What is it we do?
Xel are not a recruitment agency and do not advertise vacancies or manage candidate databases. You source the candidates and we help you to reduce the risk of making a potentially incorrect and costly decision by providing you with specific tools and a level of expertise that you don't have in-house or simply by providing you with a second opinion.
We have an excellent track record of success. For more information about our latest case studies, recent projects and references and to find out how we can help you to recruit more effectively, please call 01772 611 115 or 020 7100 1331 and speak to one of our Business Consultants.
See what out clients think by reading below or view all our testimonials and case studies by clicking here.
Nicholas Parrish

– Managing Director – Wightman & Parrish Ltd.
"I would like to say thank you for your support on our recent sales recruitment project. As I know to my cost over many years, recruitment can be a bit of a minefield. Like many other business leaders I believe we do not pay enough attention to the recruitment process. These days it is so important to have the right people in your organisation as the wrong person can be very costly in terms of time and money". Read more…
Alistair Needler

– Managing Director – Needlers Ltd.
"Andrew Jones and his team at Xel Training have been extremely helpful and have helped to change and significantly improve our recruitment process which now involves defining the ideal person profile (behaviours and skills needed) for a specific role and conducting a psychometric test of any potential candidates.
For certain roles, Andrew or a member of his team have actually taken part in the interview process and have interviewed candidates either individually or as part of a selection panel as was the case when I recruited a Sales Director for the business.
I would have no hesitation whatsoever in recommending Andrew Jones and Xel Training to anyone who is looking to develop their team and develop their business. Andrew has played an instrumental part in helping me develop my business over a six year period and as a result we have seen it grow from seven million pounds to 18 million pounds and for that I am very grateful."
Contact Us
If you've seen anything which interests you, would like to make a course booking or simply need to talk through your requirements with someone, please call
01772 611 115
or
020 7100 1331
and speak to one of our course advisors who will be happy to help. Alternatively, fill out the contact form below and we'll be in touch.
Interested in Improved & Sustainable Business Performance & Growth?
Let's Talk…
If you're interested in booking a Master Class or have any questions or queries then please get in touch! We'd be happy to help!