Utilising a suite of Psychometric Profiling tools which have been extensively validated and proven, Xel Training can provide you with extensive, detailed reports that will help you to make more effective decisions when recruiting, managing and developing people across all functions within your business.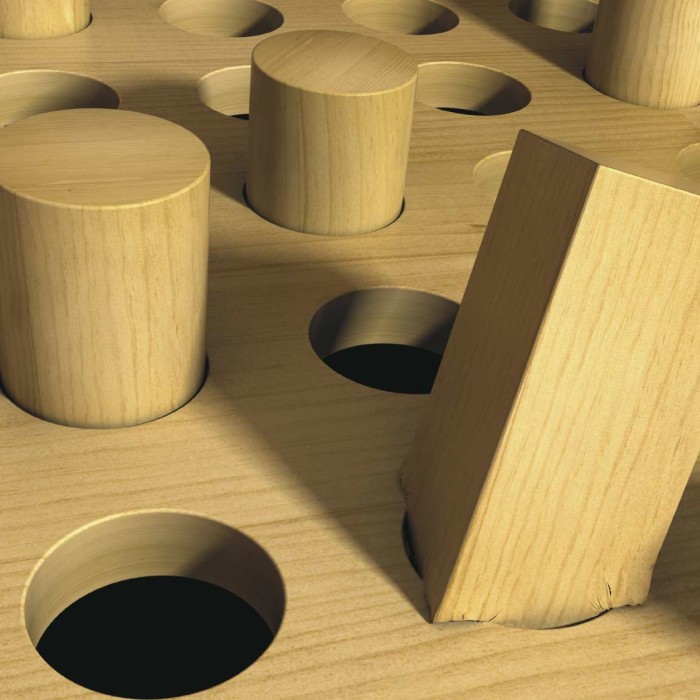 The Psychometric System we use is more than just personality testing. It is a complete profiling system!
The system can be used…
To Benchmark (Job Behavioural Profile)
Define the 'behavioural' requirements for a specific position
Describe how the 'ideal' performer would do the job
Identify the behaviours 'essential' for success rather than 'nice to haves'
Define the level of aptitude required for a specific role.
To Recruit
Assess a candidate's temperament against the benchmarked behavioural requirements for the role
Describes how a person is likely to perform in a job
Describes strengths and limitations in various job situations
Gain an insight into a candidate's strengths and limitations, selling style, leadership style, learning style, motivating factors, job fit, etc
Assess a candidate's aptitude level against the requirements for the role.
To Interview
Provide an interview structure and guidelines
Provide interview questions for 1st interviews and questions to probe deeper in 2nd interviews
Provide behavioural based interview questions relevant to the role
Compares 'real' behaviour to 'situational' behaviour and identifies instances of high/low morale and the possible impact on the role being interviewed for
Reference checking questions to ensure consistency for each candidate.
To Develop
Use the various reports to gain an insight into an individual's motivating factors, developmental factors, strategies for coaching and developing and fit within the existing team
A specific tailored report providing tips to optimise an individual's strengths, manage limitations and to help develop a tangible action plan
Use as a self-directed, coaching or team building tool.
To Assess 'Practical Intelligence' (Aptitude/Mental Agility Testing)
Indicates a person's general level of mental ability and agility
Measures several 'key' components (vocabulary, verbal reasoning, simple mathematical functions)
Helps to determine a person's ability to learn, absorb information, adapt to new situations and think on their feet (speed of thought).
An example of the Psychometric Profiling System when recruiting salespeople…
Hunter or Farmer?
To make selling a successful, financially and personally rewarding long-term career, depends largely on what kind of sales role the sales person is best suited for. Many sales positions require specific technical training or industry experience and require key behavioural characteristics of the individual salesperson.
There are fundamentally two kinds of professional salespeople: 1. New Business Developers, often called Hunters; and 2. Account Managers, often called Farmers.
The two roles require very different skills and behavioural characteristics for long-term success. Selecting the right person for a specific sales role (round pegs in round holes) that the individual can excel in is critical to achieving both company and personal financial goals and targets.
Our research concludes that:
Only 19% of effective hunters are just as effective at maintaining their customers over the long term, a skill critical to the success of farmers
On the other hand, less than 15% of good farmers are comfortable doing cold calls, an essential task of successful hunters
Overall, about 50% of the failure rate in sales positions is due to putting a natural hunter in a farmer's job, or vice versa. Put bluntly, finding the right person for the sales role that you require performing is CRITICAL.
The lesson when recruiting high performing salespeople is simple. People who make good hunters do not necessarily make good farmers. Indeed, of the top 10% of hunters, fully half would fail in a farmer position. And the reverse is true just as well.
Much of this makes sense, intuitively. To sell successfully, you need to match your natural strengths to the right type of sales job, instead of trying to become something you aren't. But how can you really know whether a person is a natural hunter of farmer?
Psychometric Profiling
Utilising Psychometric Profiling tools, Xel Training can help you evaluate behaviours a candidate will bring to a particular sales role. In just 30 minutes you can have:
A Selling Styles Report that examines how the candidate will prospect for new business, make sales presentations and close the sale and/or gain the most appropriate form of commitment
A comprehensive invaluable report about your candidate before an interview (for new recruits or for promoting existing team members), allowing you to target your interview effectively resulting in better quality decisions
A detailed insight into the candidate's temperament, describing their behaviour and how they are likely to behave in the sales role that you have defined
An indication of a 'working fit' within the sales team that they will be joining
The System also provides an invaluable insight for sales managers to appraise, manage and develop the individual concerned. It provides practical guidance on managing individuals and sales teams.
Leadership Styles
In addition to the above, the system will produce a Leadership Styles Report, examining how existing or potential managers (e.g. Sales Managers) will handle four separate management functions:
Motivating
Delegating
Decision making
Dealing with conflict
To conduct a Free trial and receive a full set of sample reports as described above, please email your contact details (full name, telephone number, email address) to info@xeltraining.com and enter 'Psychometric Assessment Trial' in the subject line or call 01772 611 115 or 020 7100 1331 and speak to one of our advisors.
Contact Us
If you've seen anything which interests you, would like to make a course booking or simply need to talk through your requirements with someone, please call
01772 611 115
or
020 7100 1331
and speak to one of our course advisors who will be happy to help. Alternatively, fill out the contact form below and we'll be in touch.
Interested in Improved & Sustainable Business Performance & Growth?
Let's Talk…
If you're interested in booking a Master Class or have any questions or queries then please get in touch! We'd be happy to help!