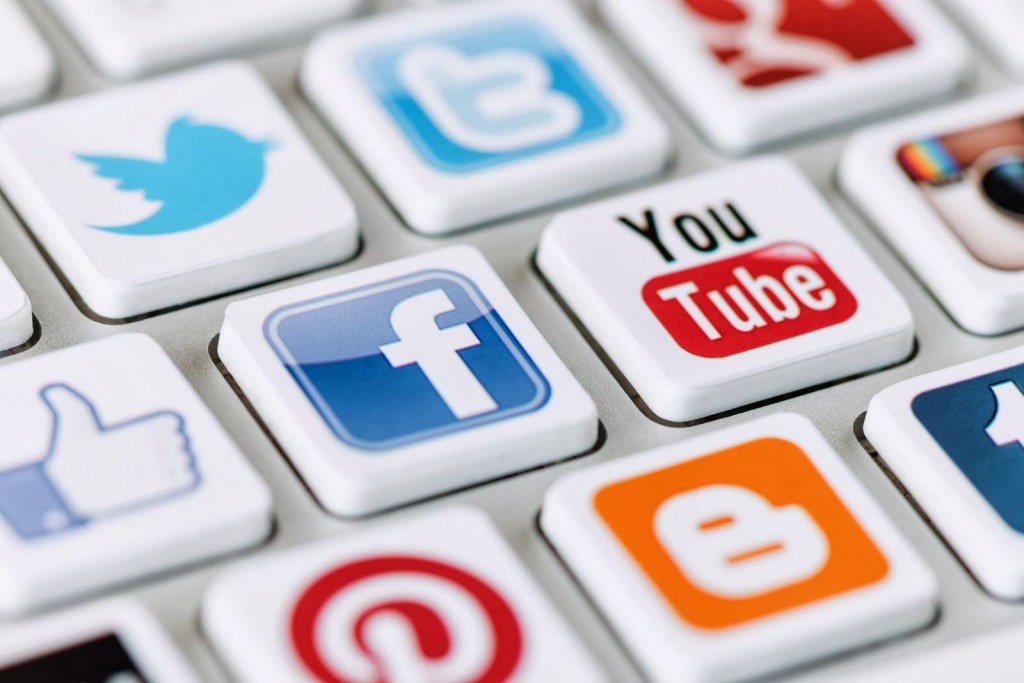 Given the growth in the use of social media, this Master Class has become one of our most popular and well attended programmes.
It is designed for field salespeople, marketing managers/executives, sales managers, business owners, business development managers, and sales office personnel who want to use Social Media to generate a consistent flow of new business leads each and every month in order to secure more appointments and more business.
The Master Class will show you how to use Social Media to consistently generate new business leads and secure appointments with potential clients. It will address how to use Twitter, LinkedIn, and Facebook, to fill your diary with face-to-face meetings with your ideal target clients.
Delivered by one of the UK's Leading Social Media Experts, delegates will learn how to Get More Customers through Social Media in just 30 minutes per day – Guaranteed. The Prospecting Using Social Media Masterclass will give you new ideas, tactics and strategies to grow your audience, increase your engagement, and acquire new customers.
Whether you're a complete novice with Social Media, or you use it regularly, we will show you how any company (in any market) can be profitable through Social Media Marketing.
The power and opportunity Social Media grants sales professionals and business people generally is limitless. As long as we understand how to leverage each platform – we can connect with our potential clients, engage with them, and secure either face-to-face or telephone meetings consistently each month. As a salesperson, you need to stand out from your competitors on Social Media – if you don't, you'll blend in with the 'noise' of the crowd and see no tangible return for your time spent using the platforms.
This is one of many areas we cover in detail. What's more, you also need to be efficient with your time on Social Media. So as well as learning how to leverage each platform to secure client meetings, we also cover Time Management i.e. creating your Daily Plan – which you can execute in 30 minutes each day, and maximise all opportunities Social Media offers.
The 'Prospecting Using Social Media' Master Class will improve your confidence, effectiveness, and results of your Social Media activity. This Master Class is suitable for delegates of all skill levels – just a basic understanding of what Social Media is, is all that's required. Delegates are asked to bring a laptop or iPad to the Master Class so they can work on their profiles and network.
Master Class Objectives
To secure more face-to-face appointments with potential clients
To learn how to use Twitter, LinkedIn & Facebook as a prospecting tool
To create a Daily Plan to execute efficiently, leveraging Social Media
To learn how to use Social Media as a networking tool
To create a Personality on Social Media, helping you stand out from the 'noise' of the crowd
To create an overall Social Media Strategy, focussing on securing new appointments
Delegates will learn
What to 'Say' on Social Media to engage with potential clients
How to optimise your Twitter, LinkedIn & Facebook accounts to attract your ideal client
What K. L. T. is, and why we need to focus on this to nurture a relationship with potential clients
How to create your Social Media Strategy and Daily Plan
What 'Centres of Influence' are, and why they're so important
How to 'piggy back' on already developed social media profiles to get in front of their audience
How to grow a large targeted following of potential clients on Twitter – for free
How to develop a targeted connection database of potential clients on LinkedIn – for free
How to grow a targeted fan base on Facebook – for free
How to 'Sell' the appointment correctly on Social Media
How to export your contacts on LinkedIn
How to follow up correctly with LinkedIn connections
How to convert your 'following/connections' to appointments in the diary, consistently.
Delegate Testimonials
"The Master Class was extremely useful because I now have a much better understanding of the various platforms and how to fully utilise them in our market place" (Matthew Fairclough)
"The Master Class was extremely useful because I can now optimise my LinkedIn profile, generate more sales leads and check on my customer activity more effectively" (Tim Dix)
"The Master Class was very useful because it gave lots of detail on the approaches to using social media for generating new leads. I found especially useful, the tools available to manage social media posts (and therefore manage my time) and for analysis purposes" (Ian Grimes)
"The Master Class was extremely useful because it gave great information on a topic that at first seemed overwhelming. The course offered step by step ideas to launch and manage our social media campaign" (Amanda Cornelius)
"The Master Class was extremely useful because I now feel confident in setting up and using my social media platforms to generate new business leads. I have a much better understanding of how to build a following on the different platforms that will generate leads and how to connect and network with people" (Lauren Jones)
"The Master Class was very useful because it was highly relevant, easy to follow, interesting and offered practical suggestions & solutions." (Emma Singleton)
"The Master Class was extremely useful because it was very relevant to us. It showed me how to improve our social media presence and use it to create more leads, build brand awareness and generate more sales that we are missing out on." (Steve Lewis-Brammer)
"The Master Class was extremely useful because it taught me how to increase the number of followers we have using free tools and how to increase sales as a result." (Amy Redfearn)