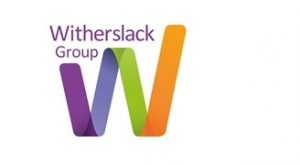 Following the success of the initial in-house 'Customer Service Excellence' programme with the Witherslack Group, we are very pleased to announce that we have been awarded a second contract which will commence in February 2016.
Witherslack Group are a the UK's leading provider of specialist education and care for children and young people with social, emotional and mental health needs, communication difficulties (autistic spectrum conditions, Asperger's Syndrome, speech, language and communication needs) and complex learning needs. The Group's schools, children's homes and integrated learning centres provide a complete day, residential and 52 week system of education and care. They also offer young people the chance to access in-house vocational centres and further education facilities.
The primary objective of the training programme is to develop a consistent approach (culture and skills) to customer service which helps to 'differentiate' the Witherslack Group from other education and care providers by consistently providing the 'highest standards' of customer service alongside the highest standards of specialist education and care.
Other key objectives that Witherslack want to achieve by investing in the development programme are:
To develop a customer service/focussed culture within the group to ensure a better level of customer (parents) satisfaction and loyalty
To increase the skill level of the team so that every contact with a customer is positive and productive, creating a favourable impression that will help to differentiate Witherslack Group from any competition
To improve the understanding of the team about the impact they have on customer (parents) expectations by the way they communicate with customers e.g. the telephone, dealing with complaints, etc
To improve the understanding of all the team that they are also responsible for helping to 'sell' the services of the Witherslack Group by adding to the high 'perceived value' and by providing that extra little 'wow factor' when meeting parents and suppliers.
The initial programme was aimed at all 'customer facing' staff and is now being rolled out to all head teachers and heads of department to ensure the change in customer service culture is maintained throughout the whole organisation.
If you are interested in knowing more about how Xel's in-house customer service training can achieve the same or similar objectives for your own organisation, please call 01772 611115 or 020 7100 1331 and speak to one of our programme advisors.